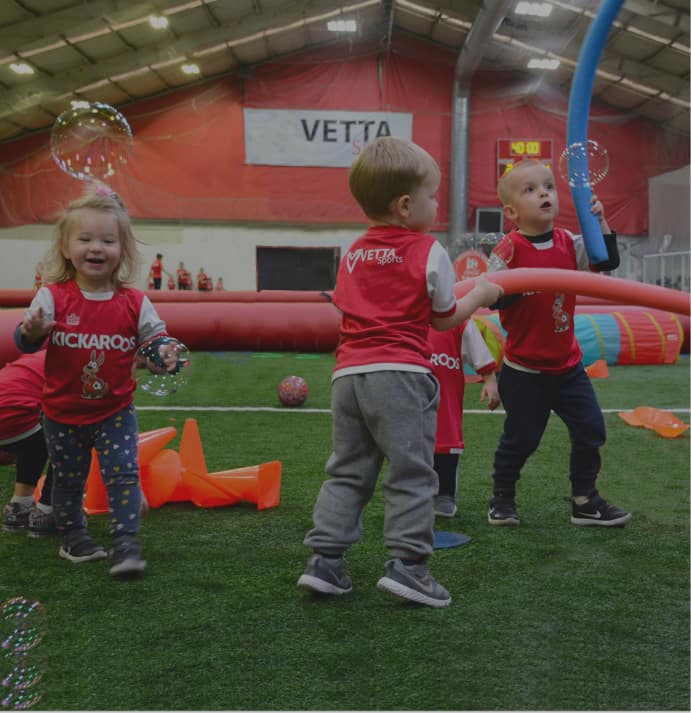 Kickaroos is a simple, fun and active introduction to sports for kids ages 18 months to 6 years. Our programs include more than soccer and exercise. Kickaroos is having fun with a purpose!
Session length varies from 8 to 14 weeks
Weekend and weekday classes
Convenient payment options available
*All Vetta 70 Kickaroos enrollees will play at Vetta St. Charles.