WHERE EVERY KID WANTS TO BE!
St. Louis' very own Vetta Sports Summer Camps have been around for over 25 years! We strive to maintain a fun and safe experience for our campers and the trust and confidence of their parents. Kids ages 5 to 12 love being a part of our all day, fun-filled Summer Camp!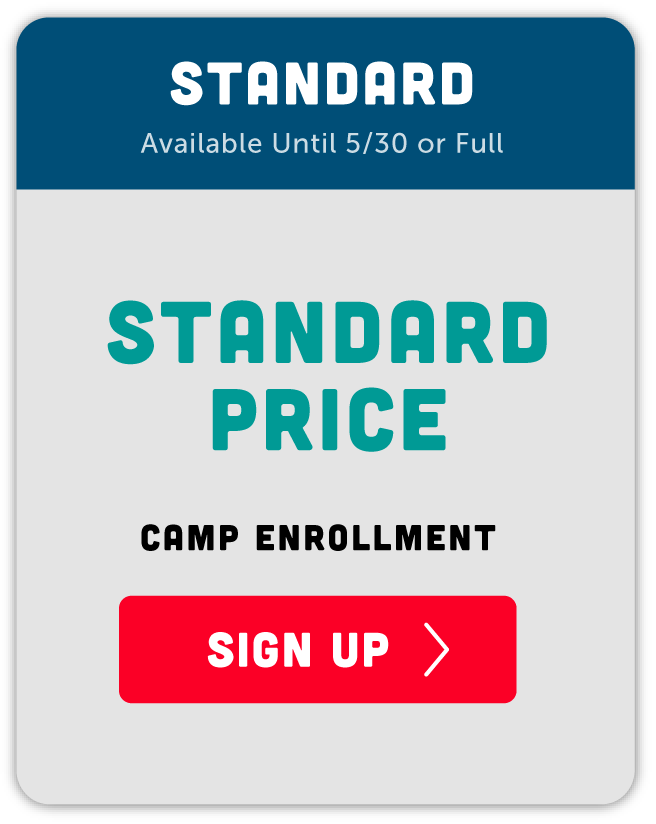 Vetta Soccerdome communication was fantastic with an appreciated weekly outline ahead of time!
Thank you! It's hard to find a program that fits schedules and is trustworthy. We appreciate all you do to help the kids enjoy summer!
This was my son's first time at Vetta Summer Camp and he had the best time. I only signed him up for one week not knowing if he would like it, but he wants to go ALL SUMMER next year!
Pick up and drop off we're great – love that we don't have to get out of the car. Hours were great – before and after care are so important for us. And the kids had a blast and were worn out at the end of each day!
Counselors do a great job interacting with the kids and being a friend and leader to them.
We really enjoyed this camp. He loves playing games and sports and having lots of other kids his age to play with. I liked the flexibility of selecting individual days or entire weeks.
My child always has a smile on her face when I pick her up from Vetta St. Charles Summer Camp!
WHY VETTA SPORTS SUMMER CAMP?
--- Sport Activities Creative Games Full Day of Fun Extended Care Top Rated Camp
SUMMER CAMP
select your summer camp location
FREQUENTLY ASKED QUESTIONS
What should my child bring/wear?
Please bring these items everyday your child attends camp:

Comfortable, athletic clothing
Extra socks
Tennis shoes (no sandals or Heelys)
Water bottle with name on it
Non-perishable lunch
Two snacks
( Lunch and Snacks available for purchase at location)
We have registered for camp, now what do I do?
Sit back and relax, you should be good to go at this point! You will receive a weekly email prior to the start of your camp week with all of that weeks information and activities.
What should my child NOT bring to camp?
No electronics (ie iPods and or handheld games)
No toys (ie trading cards)
No cash in backpacks or lunch boxes, please bring to front desk in envelope with child's name (this will be distributed upon parents directive)
What are your drop off and pick up procedures?
Every camper must be signed in and out for the day.

Please be prepared to show your child's identification card to the counselor at the drop off area or front desk. You may take a picture of the card and show it on your phone. You may also send this picture to those who are authorized to pick up your child.

Note: if you need help on how to create your child's identification card: Learn More
At this time, we've added new check in and drop off procedures for Summer Camp
At this time we are offering convenient drive thru drop off service for all campers checking in. Please see your locations map for more details.
I have a payment plan; when is the camp balance due?
Advance weekly payment for camp enrollment is required. On your child(ren)'s first day of attendance, payment is due for the next scheduled week of camp. Should you provide a credit card- we will automatically process the payment weekly.
Can my child be placed with their friend / sibling?
Absolutely! We accept special requests, please let us know. We group campers by age and special requests. Our purpose is to create the MOST comfortable (and fun) environment for your children!
What size group will my child be a part of?
Our groups range in sizes of approximately 13 campers per counselor.
Who are your counselors?
At Vetta Sports, we are extremely proud of our camp structure and staff. Campers are not the only ones who love camp so much they keep coming back. The counselors are certified teachers and/or college students with a strong background in sports and leadership with children.
How many weeks can I register my child for camp?
You can register for just one week or the entire summer! We have many campers that register for one week and end up registering for the remainder of the summer after their first day.
I want to sign my child up for the field trips this summer, what do I need to do?
Camp Directors will send emails weekly with all of the events and Field Trip registration information prior to your week.
Who are your guest presenters for camp experiences?
We offer a wide variety of guests and activities for your camp week. Please take a look at our camp calendars to see what we have planned for your summer camp experience.

CONCORD

MANCHESTER

SOCCERDOME

SAINT CHARLES
What is a typical day of camp like?
9am-9:30am: Stretch/break into groups
9:30am-10:20am: Group Games/Activities
10:20am-10:40am: First Snack
10:40am-Noon: Group Games/Activities
Noon- 12:40pm: Lunch
12:40pm-2:30pm: Group Games/Activities
2:30pm-2:50pm: 2nd Snack
2:50pm-4pm: Group Games/Activities
What is the Federal Tax ID Number for my Child Care Deduction?
You will receive an email receipt upon registering for camp - please keep for tax purposes.

Our Federal Tax Id by location:
Concord: 43-1753168
Manchester: 43-1790720
Soccerdome: 43-1481145
St. Charles: 43-1802222
Vetta 70: 84-4422890
I need to change a week of camp, what is your policy?
Not a problem. Please email your camp director to set up a different week. However, we do ask that all camp week changes are requested prior to the start of that camp week.