JR. OUTDOOR TENNIS CLINICS
Spring & Summer Sessions
Vetta Racquet Sports proudly provides and facilitates outdoor junior tennis programs for the following municipalities and organizations. All classes are taught by Vetta Racquet Sports Tennis Professionals and are held to the same quality standards as our indoor programs. Registration for these programs must ,go through the organizational partners we work with.
Locations and enrollment links are listed below:
St. Charles Area Play
Lake St. Louis Tennis Association
Days: Mon • Tues • Wed • Thurs
100 Cognac Court
Lake St. Louis, MO 63367
Call Vetta West to enroll: 636-441-0006
---
Westhoff Park Tennis Courts
Days: Sun • Wed
810 Shepard Drive
O'Fallon, MO 63366
St. Louis Area Play
Kirkwood Park Tennis Courts
Days: Mon • Tues • Wed • Thurs • Sat
529 West Adams Ave
Kirkwood, MO 63122
P: 314-822-5855
---
Tower Grove Tennis Center
Days: Mon • Tues • Wed • Thurs • Sat
4256 Magnolia Ave
St. Louis, MO 63110
P: 314-771-7776
---
Rockwood Parkway Community Education
Days: Tues • Sat
Parkway West, Rockwood Summit, Lafayette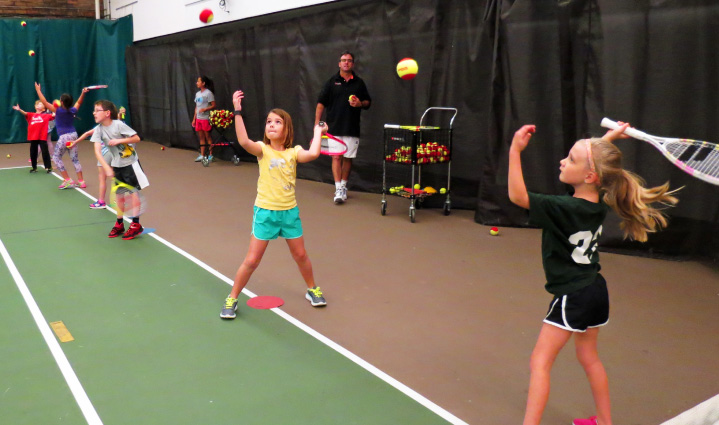 Looking for
Indoor Junior
Tennis Programs
---
Jr. Team Tennis and Jr. Tennis Clinics for boys and girls, ages 3 to 18.